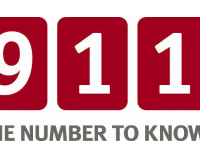 The North Platte 911 Center is now equipped to receive text messages.  Texting 911 could be helpful if you are deaf, hard of hearing, or have a speech disability.  It could also be beneficial rare situations where making a voice call to 911 might otherwise be dangerous or impossible.  Voice calls allow the 911 operator to more quickly ask questions and obtain information from the caller, while two-way communication by text can take more time and is subject to limits on the length of text messages.
When you make a voice call to 911, the call taker will typically receive your phone number and the approximate location of your phone automatically.  This is not the case with text-to-911.  Testing has shown that location information is unreliable.  If you text the 911 Center, you will need to provide an accurate location to the call taker.
If you are able to make a voice call to 911, and if it is safe to do so, you should always make a voice call to 911!