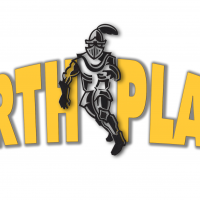 The North Platte Community College Athletic Department has announced the hiring of Jeff Thurman as the new head women's basketball coach.
Thurman, a native of Abingdon, Ill., played collegiate basketball at Carl Sandburg College in Galesburg, Ill., from 2005 – 07.  Following his playing days, Thurman stayed on at Carl Sandburg College as an assistant coach from 2007 – 15 on the men's basketball team.  In 2016, he was named head women's basketball coach at Black Hawk East College in Galva, Ill., which he finished with a record of 23-8.  After one season, the college dropped all athletic teams.
Thurman went to graduate school at Western Illinois University and was on the staff as a graduate assistant and the video coordinator.  He received his Master of Science-Sports Management in 2017.
During the 2017-18 season, Thurman went back to Carl Sandburg College and was a recruiting coordinator and academic advisor.  He also helped coach the men's basketball team.
Thurman said, "I really don't have a specific style of play.  I kind of just mold it around the players I have each year."
Thurman said, "We will play hard, and we will execute.  That is one thing I hang my hat on is effort and execution.  Being in the right spot at the right time, just doing the things that are necessary to be successful on and off the floor as well.
Thurman said that as a player he liked to get out and shoot the three. My teams are the same way, I like to shoot the three ball from players one to five, all the way down to players 12-15 are expected to be able to shoot the three at a high percentage.
Thurman said that in recruiting, he doesn't recruit a style of individual, but high character individuals. They have to be great people, great students, wanting to learn in the classroom, on the floor.
Community outreach is important for Thurman.
Thurman said, "It is key for the student athlete to get out into the community and myself to get out into the community and build that community support for our athletic program and our athletic department, and it starts with me."
"I love to recruit in the community and surrounding area.  Getting student athletes to stay in the community and giving back to the community," Thurman said. "I will recruit no matter where. I'm in the midst of recruiting all over the place, trying to find student athletes who will fit what we are looking for in building a program."
One of the factors is drawing Thurman to North Platte is the campus.
"The small campus feel with large opportunities for students and the support," Thurman said. "I was only there a short time, and everybody was welcoming. The small class sizes and being able to build the program to what the North Platte community and the institution expects of the program."
"Winning is what we are here for, winning basketball games, a region championship and a district championship," Thurman said. "Realistically, it is going to be a process. I want to build the program back to the successful tradition of the past and build upon that."
Another goal of Thurman is to get all the student athletes under his tutelage to graduate and move on to a four- year school.
Thurman said, "Academics are a huge part of my overall philosophy, overall sentiment as a coach is being a great student, graduating with an associates and moving on to a four year."
Thurman said, "My family and I are excited to join the North Platte Community College family and the community as well. I want to thank Dr. Tomanek, Coach O'Connor and the whole hiring committee for giving me this unbelievable opportunity and showing the confidence in me. I do look forward to working with the team to bring a new era, a new everything to the women's program here at North Platte. The family and I are ready to get started on July 2."
Thurman will also serve as the assistant activities coordinator in North Platte.