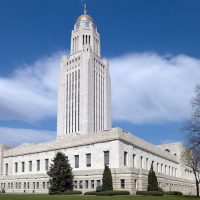 There were no Primary surprises in the race for governor or U.S. Senate. On the Republican side, incumbent Governor Pete Ricketts won the GOP nomination to seek a second-term, as did sitting U.S. Senator Deb Fischer. She is also seeking a second term in Washington. Both incumbents easily defeated challengers from within the party.
For the Democrats, State Senator Bob Krist won the Party's nomination, after changing his party affiliation from Republican to Democrat.
Jane Raybould is the Democratic nominee in the U.S. Senate race. She will face Deb Fischer after winning more votes than three other Primary candidates.
The Libertarian Party nominated Jim Schultz to be that Party's candidate in the US Senate race.