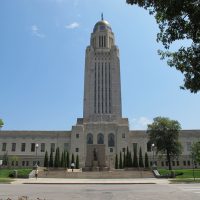 A state senator rejects arguments that youth caught in juvenile court need legal representation.
Senator Mike Groene of North Platte says the family should decide whether to hire an attorney…and the judge can decide the issue if he determines the family is dysfunctional. He rejects the need for a mandate.
Supporters, though, say youth need the guidance of a lawyer through what can become complex legal issues.
Also, they claim it is the juveniles right to have legal representation in court.
No vote has been taken on the measure.