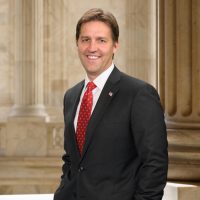 United States Senator Ben Sasse says the United States needs to remember the benefits of free trade.
Sasse says free trade has increased jobs in the U-S, not decreased them.
Sasse says President Trump is wrong to threaten to slap tariffs on imported steel and aluminum, touching off a likely trade war.
Sasse claims increase tariffs on steel and aluminum won't keep any jobs in the United States and most likely will lead to a loss of jobs here.