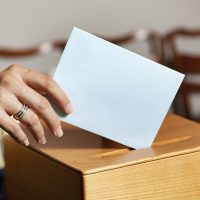 Nebraska Democrats are welcoming independent voters to participate in their May 10th primary.
Nebraska Democratic Party chair Jane Kleeb says there's a strategy behind the invitation. . .
Kleeb says the party hopes to publicize the fact that registered non-partisans can participate in the party primaries. She says too few independent Nebraska voters know that.