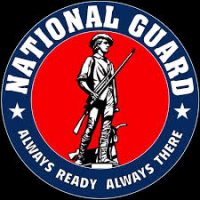 The Nebraska National Guard sent historians to the Southeast and Caribbean to document the stories of citizen soldiers from the affected areas who helped with recovery efforts.
The Associated Press reports that four historians accompanied the nearly 300 helicopter pilots, doctors, medics and security personnel from Nebraska who responded after Hurricane Maria and Hurricane Irma. The public affairs solders write, edit and produce print stories and video pieces.
Staff Sargent Sherri Maberry and Major Maj. Andrew Nelson went to Florida in September for two weeks following Hurricane Irma.
Staff Sargent Koan Nissen and Captain Cody Cade went to Puerto Rico in November to document the aftermath of Hurricane Maria. The pair conducted 70 interviews, took thousands of photos and collected gigabytes of date for the Puerto Rico National Guard's archives.