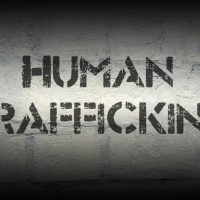 A public awareness campaign has begun in Nebraska, warning those who buy minors for sex they will be harshly prosecuted.
The campaign, Demand An End, will feature warnings posted throughout the state, but especially in the rest stops along I-80, where most of the human trafficking in the state occurs.
Attorney General Doug Peterson says the recent efforts to raise awareness about the scourge of human trafficking seems to be making a difference.
Peterson says those who buy minors for sex will be looking at a minimum of 20 years in prison.