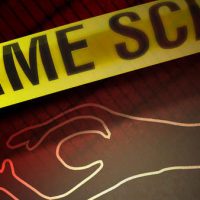 A potentially dangerous situation was defused in Lincoln when University of Nebraska police officers arrested a 19-year-old suspect in a Hastings murder.
Lincoln Police Officer Angela Sands praises the work of the officers in the arrest of Deante Mullen just off the East Campus.
Sands says Mullen seemed to go for a stolen gun he had in his car when the officers approached him at a convenience store. Sands says Mullen had drugs in the car as well as the gun.
Hastings police have been searching for Mullen, a suspect in the murder of 19-year-old Jose Hansen of Hastings.